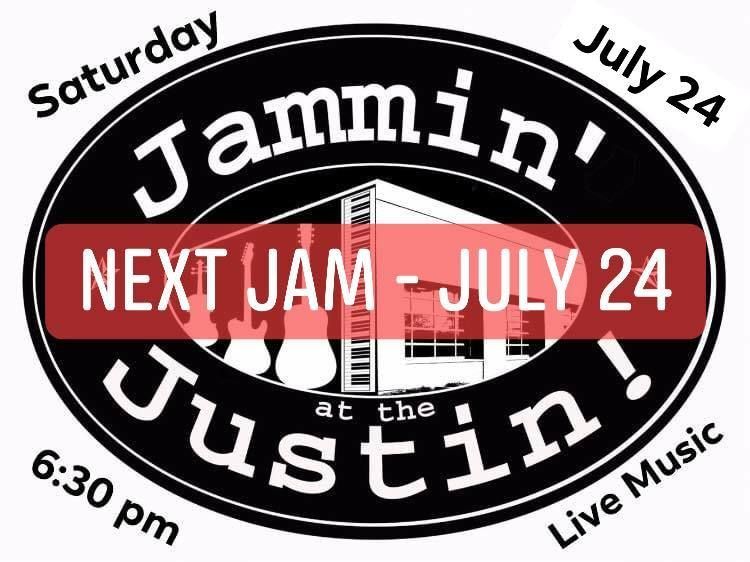 Our next Jammin' at the Justin is open to all musicians and music lovers. If you play an instrument or sing, come on out. If you just love to listen to live music, come on out. It is a free event. A tip jar will be set up, but there is no obligation. Bring your own beverages and brown bag your dinner, if you wish.
IMPORTANT NOTE TO SINGERS: Please provide your own musical accompaniment, or make sure you have made arrangements with one or more of the musicians to have time to practice your song(s) before the jam. Obviously, some songs are easier than others to follow, but when this is not the case, your song is not presented in a good light.
——Any tips collected at the July Jam will be donated to the Nocona Rural Volunteer Fire Department.——
—————————————-
Most jams will be scheduled for the 4th Saturday of each month. See ya there!