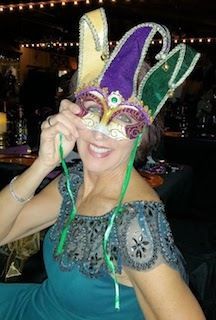 Mardi Gras 2022 is happening February 25th and 26th. Our community adds small town fun to this New Orleans-style family friendly event.
The festivities kick off in late January with the Mardi Gras Ball. This gala event comes alive with fancy costumes and masks and the selection of Mardi Gras King & Queen!
A few weeks later, the three-day event begins. Beads, boots, ATVs, dogs, and classic cars can be seen parading the downtown streets.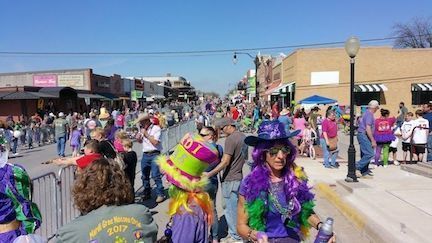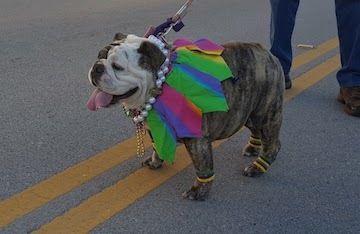 Thursday is the kick-off event with the Krewe de Barkus Pooch Parade! This is where dogs and their owners dress up to win the coveted "Best Dressed".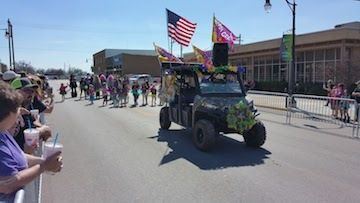 Friday is the Krewe de Couyons ATV parade, where 4-wheelers are decorated to the hilt in green, gold, and purple, throwing beads and candy to the crowd.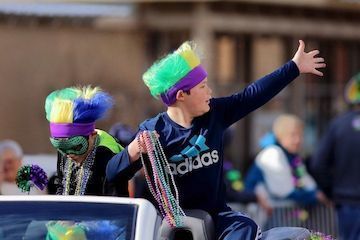 Saturday is the BIG day, parade day. You enjoy all the Mardi Gras floats, area bands, horses, cars, and of course, it's all about the BEADS!
For more information, go to the Community Calendar at the top of the page or fo to the Mardi Gras Nocona Style Facebook Page.