2nd Annual Art of the Song Festival - October 14 - 16, 2022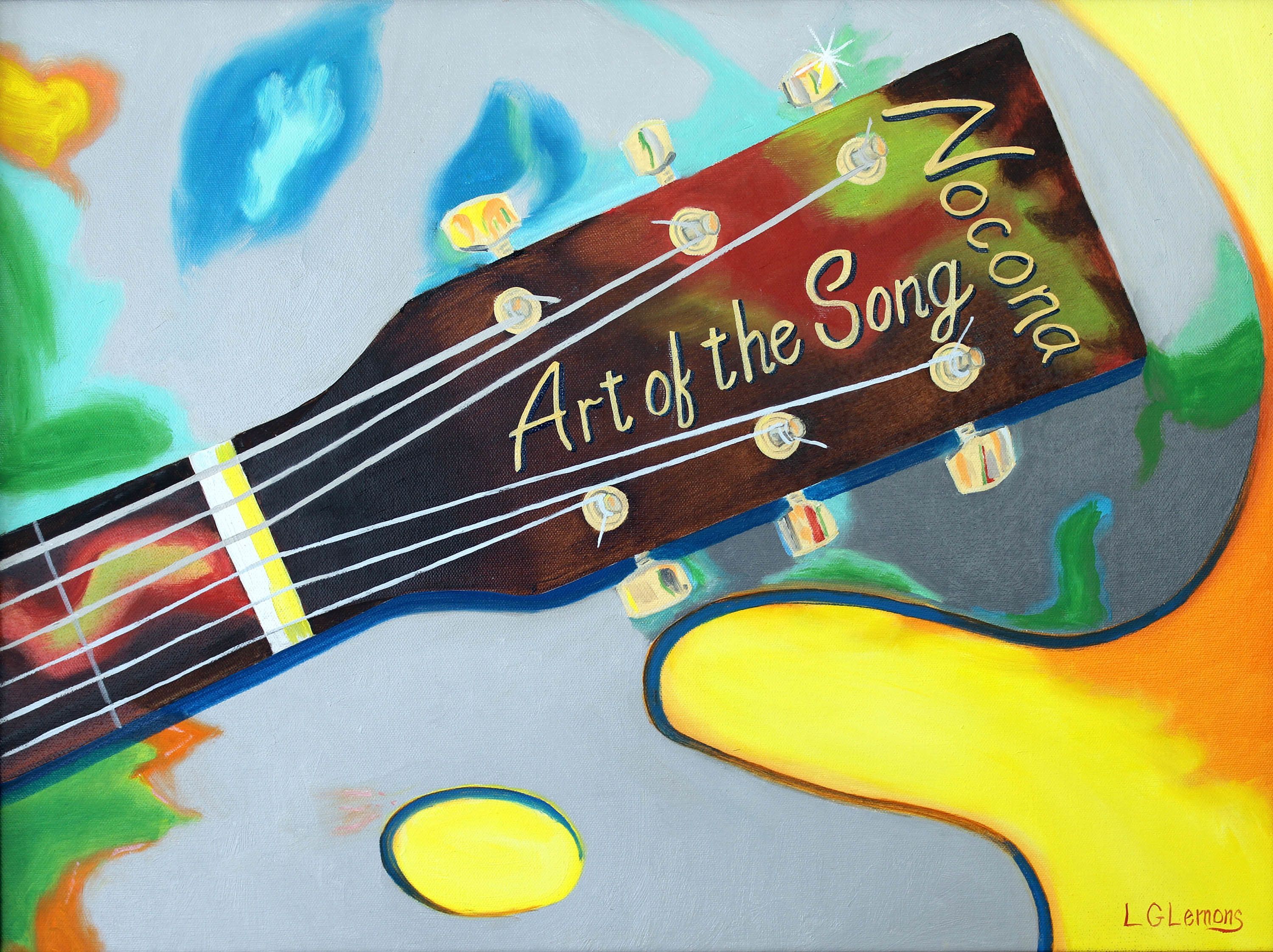 This year, Nocona Nights is celebrating 20 years of bringing the hottest musical acts to Nocona. With this celebration, they are joining with the Chisholm Trail Art Association and the Nocona Chamber of Commerce to bring back the popular "Art of the Song Festival" on Friday, Saturday and Sunday, October 14th through 16th.
The 2nd annual Art of the Song is a three-day festival that takes place in historic downtown Nocona. This family-friendly weekend of art, music and activities celebrates area artists that have a passion for expressing themselves through art and song.
The festival kicks off on Friday, October 14th with the Chisholm Trail Art Association art preview at the Justin Building located in historic downtown Nocona. Stop by for refreshments and a sneak peak of the gifted artists participating in the show on Saturday.
Saturday, October 15th is a day full of art, music, and kid's activities. The art show begins at 10 am and showcases juried artists in many different mediums. Free musical acts will be showcased in several local businesses throughout the day. Performances range from country, classic rock to acoustic that feature incredible talent from the Montague County area. At 3:00 pm, take a stroll downtown to the two art galleries, L.G. Lemons Art Gallery and The Gallery, for an intimate, live performance by Michael Hearne. After the art walk, there will be a "Songs, Sights, & Sips" free Michael Hearne and Jimmy Stadler concert and happy hour (sponsored by Nocona Nights and The Nocona Chamber of Commerce) at the Justin Building before the art awards take place.
Added new this year is the arts and crafts kid's area located in the Mary Beckman Davis Downtown Park. Activities will begin at 10:30 and conclude at noon!
Nocona Nights will be hosting their quarterly concert celebrating their 20th annual anniversary with musical acts by Michael Hearne, SXSW, Shake Russell, and Jimmy Stadler.
Sunday, October 16th is the Community Gospel Music & Pancake Breakfast provided by Boots on the Ground Ministry, located in the Mary Beckman Davis Downtown Park. This event brings together area churches through gospel singing and a donation accepted breakfast.
Make plans to attend the 2nd Annual Art of the Song Festival in historic downtown Nocona on October 14th through the 16th. The downtown family-friendly music and art show is free to the public.
Art Show info can be found at www.chisholmtrailartists.com