What better way to celebrate the great outdoors than with a romp through Nocona's North Texas Hill Country? We offer boating, fishing, water skiing, golfing, hunting, and much more. Spend the weekend having fun without the stress of finding something to do.
Check out one of our many public spaces!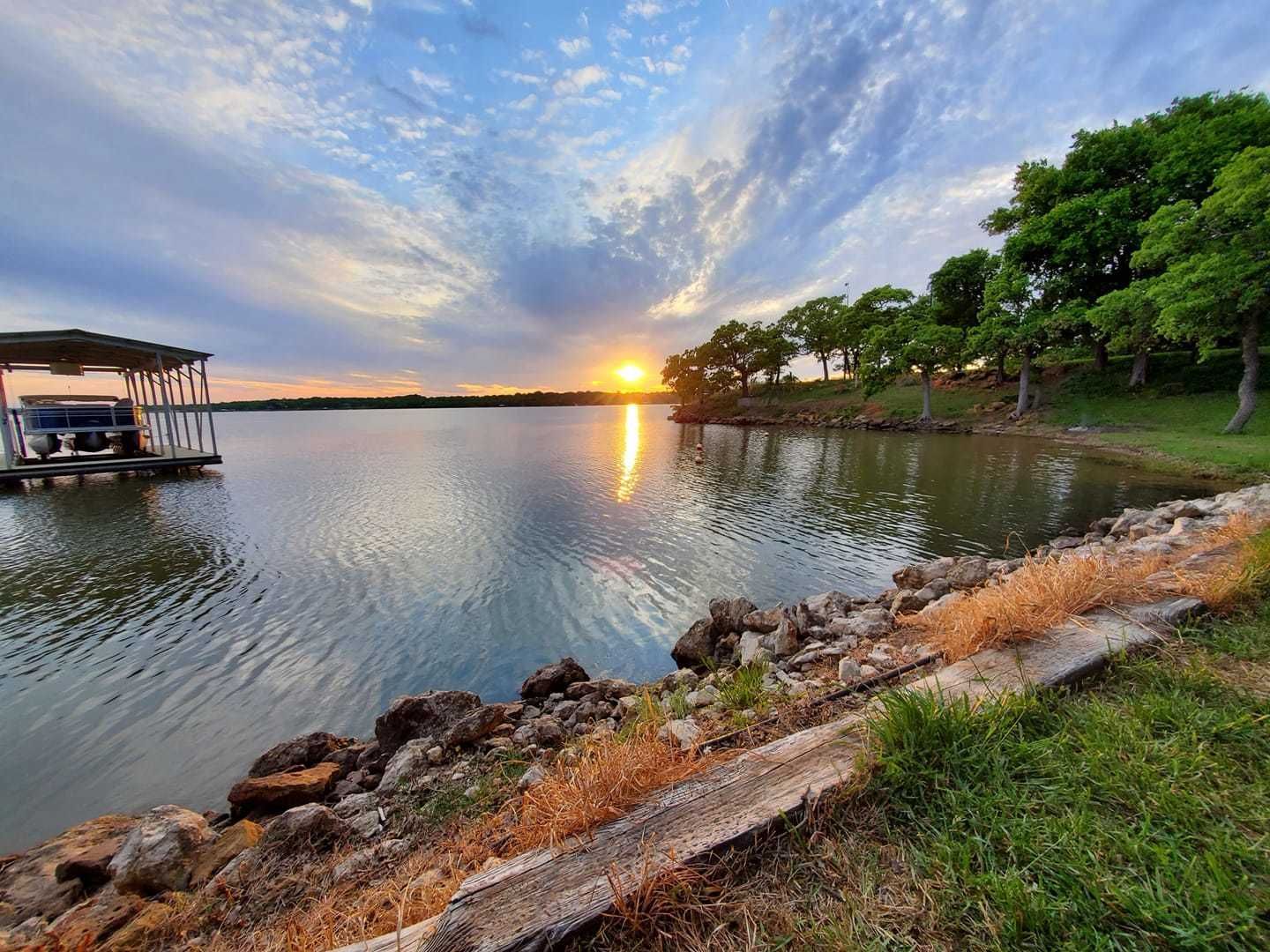 Lake Nocona
Listed as #8 "The Most Beautiful Lakes in Texas" by Only in Your State, October 2022.
When you need a break from history and culture, make your way to Lake Nocona for a day of brilliant outdoor recreation. Lake Nocona boasts miles and miles of beautiful shoreline and a wide variety of recreational facilities. Fishing enthusiasts will enjoy wrangling largemouth bass, catfish, crappie, white bass, and sunfish. The lake is classified as the fourth-best bass fishing lake in Texas!
Boating enthusiasts can bring along their own craft to launch at the boat ramps. Facilities include a marina, lakeside RV spaces and campgrounds, plus three public parks with boat ramps and fishing piers. All are free to public access and open year-round. There is a $5 per day or $35 per year launch fee for power watercraft. Experience gorgeous sunrises and sunsets on this intimate lake.
Parks
Blue Mound Fitness and Walking Trails
Explore the trails and fitness equipment located on the historic site of Blue Mound. With an elevation of more than 1,000 feet, this is one of North Montague County's highest vantage points, located just north of the city limits of Nocona.
This stately mound offered a look-out point for Comanche Indians and later for Cowboys pushing Longhorns on trail drives. Now, this famous High Point will offer the public an area to get away; to the quiet; to walk and reflect; to enjoy the distant views or share a moment with others in the shade of the gazebo.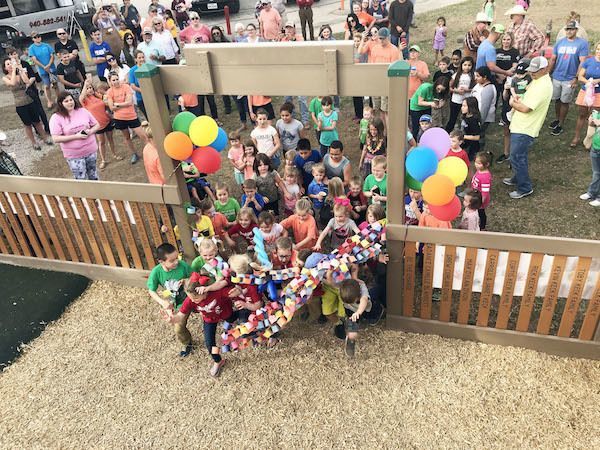 Enid Justin Park
The Miss Enid Justin Park, supported by the Nocona Lions, features a variety of children's outdoor play equipment, a skateboard ramp, two large pavilions complete with barbecue grills and picnic tables, two tennis courts and a volleyball court. It is located on the west side of town near the golf course. This park has a new community-built playground, "Peta's Playground", that includes equipment for special needs children.
Mary Beckman Davis Park
This Park is the cornerstone of Nocona's historic downtown area. It is a place where community members can gather and celebrate any occasion. The tree-lined park hosts vibrant events throughout the year including Mardi Gras and Small Town Christmas. There are several benches and picnic tables to enjoy a picnic, playtime or just rest under one of the shade trees.  The covered pavilion acts as a center stage for concerts, dance recitals and more.
---
Indian Oaks Golf Course
This 18-hole layout is tight and challenging. This course is in a wooded rolling hill setting with four small bodies of water and bent greens. The condition of the course is excellent and offers a beautiful and challenging experience for the golfer.
The signature hole is No. 15, a 346-yard par 4 with a severe dogleg fairway. The back nine plays a little more difficult, with particularly tough finishing holes. No. 17 is a 205-yard par 3, followed by a 500-yard-plus par 5 as the finisher.
---
Indian Valley Raceway
This non-profit dragstrip is an outlaw track that is owned and operated by the Nocona Gas Junkies. It all started when the Gas Junkies decided they needed a place of their own to hold racing events, and it so happened that the Nocona abandoned airstrip became available for lease. "Everything just fell into place," stated Gas Junkies president Tony Sandoval. "We enjoy hosting events for individuals and area car clubs fueling that competitive spirit." The City of Nocona helped work with the Gas Junkies to get this raceway up and running.
The 2500 ft. long strip is located at Airport Road and U.S. 82. It's equipped with bleachers and a concession stand. Come experience some grass-root racing throughout the year! Check out their Facebook @IndianValleyRaceway