Ace Hardware
Location: 310 W Highway 82 - Nocona, TX
Phone Number: (940) 825-3750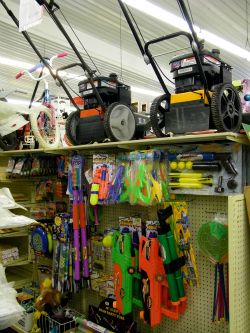 Not just a local neighborhood hardware store, Ace Hardware is a member of the largest retailer-owned hardware cooperative in the industry.
Hardware, cleaning supplies, household goods, paint and stain, tools, garden supplies, plumbing and electrical supplies, hats, gloves, craft supplies, kitchen gadgets, gifts, boating supplies, fishing supplies and bait, fabric, fertilizers and mulch, and everything in between.
We also sell Texas fishing and hunting licenses!
"If we don't have it, you don't need it!"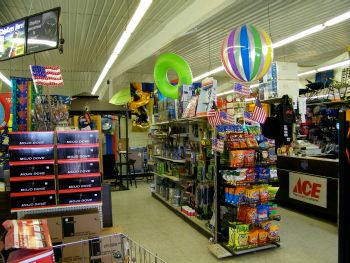 Hours:
Monday through Saturday: 8:00 am to 8:00 pm
Sunday: 12:00 pm to 5:00 pm