Explore history at Montague County Museums!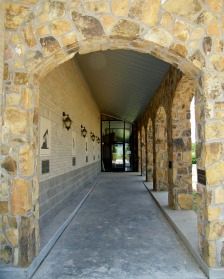 Tales 'n' Trails Museum
Nocona's modern Tales 'n' Trails Museum offers a vibrant and vivid picture of North Texas through its vast collection of Native American, oil production, leather goods, western heritage and agricultural artifacts and photographs. A member of the North American Reciprocal Museums, the museum also has a film highlighting the unique and vast history of the surrounding area.
Visit us at 1522 E Highway 82 in Nocona , Texas or at www.talesntrails.org
---