Buffalo roamed and grazed in large numbers on Montague County's rich soil and prairie grasses. The region also provided grazing for the millions of cattle herded north along the Chisholm Trail.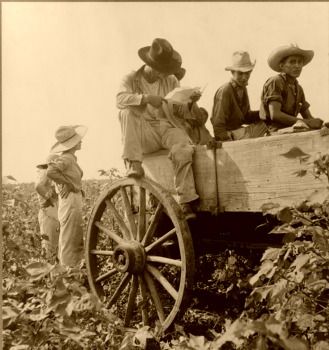 Cotton was king until the boll weevil took its toll, then wheat became the major cash crop. Area farms also produced watermelon, peanut, and peach crops that were shipped nationwide. Even grapes were an important product in the past, and area wineries are now making a strong resurgence
In Bowie, the Mose Johnson Poultry Ranch produced and shipped baby chicks worldwide, and by 1915 covered 350 acres and was considered the largest poultry ranch in the world.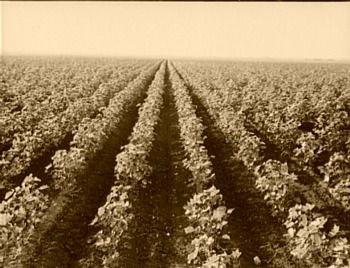 Agriculture innovation continued into the 1940s with a Texas Agricultural Experimental Station established near Montague. Future plans for this property includes renovation as a heritage museum with a working vineyard and winery.
(Above photographs taken by Dorothea Lange, in 1936 & 1938, for the U.S. Farm Security Administration/Office of War Information, and are held in the Library of Congress Prints & Photographs Division in Washington D.C.)