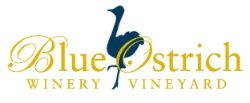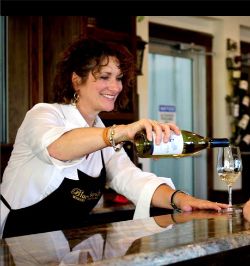 Welcome to the Whitehead family-owned and operated Blue Ostrich Winery & Vineyard! For many years, this facility was one of the foremost ostrich breeding and ranching facilities in the southwest. The structure that houses our winery, tasting room and corporate offices was once filled with ostrich eggs, chicks and fledglings. The acreage to the west that nurtures our Tempranillo, Viognier and Cabernet grapevines was the same hillside where hundreds of seven-foot tall ostrich roamed during the 1980s and 1990s.
As our ostrich ranching adventure drew to a close and we relinquished our herd, the future of the seven birds remaining was uncertain...until we needed a name for our winery and vineyard. Today our feathered friends not only adorn the Blue Ostrich label, they also function as our official winery mascots - welcoming you to the beautiful Red River Valley.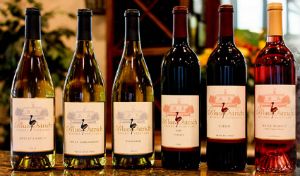 We're located an easy ninety-minute drive north from the DFW Metroplex - or an hour drive from Wichita Falls east on US 82. The winery's gift shop and tasting room hours vary by season. Please check our website or call for current operating hours or for tour information.
Blue Ostrich Winery & Vineyard
5611 FM 2382 - Saint Jo
(940) 995-3100
www.blueostrich.net