The Veranda Inn Hotel
Location: 1523 E Highway 82 - Nocona, TX
Phone: (940) 825-5111
The Veranda Inn has 29 uniquely decorated rooms. Each room projects its own personality, from western, exotic, tranquil or southern charm. You can be assured of a "one of a kind experience" here at the Veranda Inn in Nocona.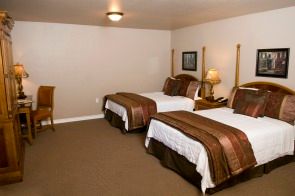 Each room has luxurious designer linens including down comforters in every room. Unlike other hotels or bed & breakfasts, our comforters are cleaned after each guest.
For your pleasure and comfort, we provide Bath & Body Works toiletries in every room.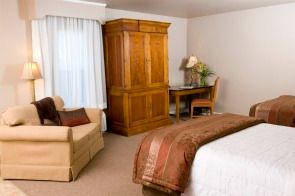 Each room offers an in-room refrigerator and coffee, in a clean non-smoking environment.
We can even offer catering and in-room gift baskets.
                                                                    It is our pleasure to fulfill requests for private parties.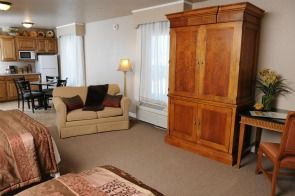 Amenities Include:
Available Meeting / Conference Room
"May Those Who Enter as Guests, Leave as Friends"