The Nokona Ironjacket Select Baseball Tournament celebrates Nokona's long-lasting commitment to the town of Nocona. The tournament started in 2014 with 30 teams and now hosts around 100 teams. The tournament is named in honor of Peta Nocona's father, Ironjacket.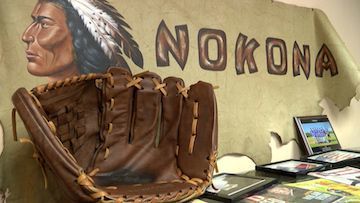 The idea behind the tournament was to highlight select baseball players and bring them to Nocona and surrounding areas. The teams are given free tours of the glove factory observing what goes into making a staple of the great American game.
The tournament is sponsored by the last American made ball glove manufacture, Nokona. Come Discover Fun at the next tournament May 7 & 8, 2022!