One thing we really know how to do well in Nocona is to CELEBRATE! Our annual festivals and events celebrate our western roots and our way of life! Here is just a taste of our main events!
See the Nocona Chamber of Commerce Website for more information: www.noconachamber.org
Mardi Gras Nocona Style! (February 20, 21 & 22, 2020)
New Orleans comes to downtown Nocona with all the regalia and entertainment of Mardi Gras! Zydeco music! Cajun food! Colorful floats! It's all about the beads!
Let The Good Times Roll in Nocona! Tailgating parties throughout the town, Cajun zydeco music, street vendors, activities and FUN!
---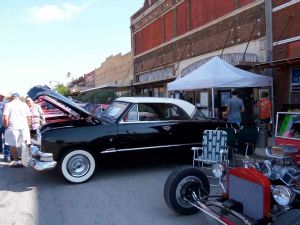 Cruisin' Nocona ( May 29 - 30, 2020)
Nocona celebrates classic cars with lots of different vendors, food, exhibits, and live entertainment all centered around the town's many historic attractions and the Horton Classic Car Museum in downtown Nocona. The event is highlighted by the Classic Car Cruise through the beautiful hill country of north Texas.
---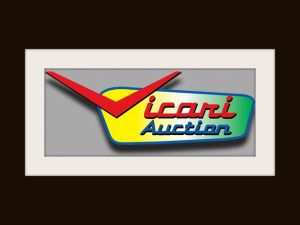 Vicari's Classic Car Auction (May 29 & 30, 2020)
Nocona hosts The Vicari Auction Company's fast-paced, high energy classic and muscle car auction, offering an entertaining destination for car collectors and car enthusiasts. Over 200 classic cars up for bid at this fantastic auction which is held during the Cruisin' Nocona event.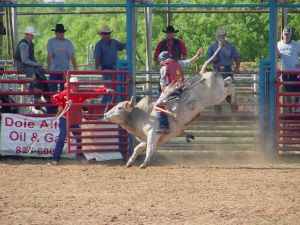 ---
Chisholm Trail Round-up Rodeo & Parade (June)
Celebrating our western traditions for over sixty years with all the pageantry and action of the annual rodeo and a parade through downtown Nocona. Horses and riders, cars and floats, rodeo clowns and a BBQ meal all help Nocona celebrate our Chisholm Trail history.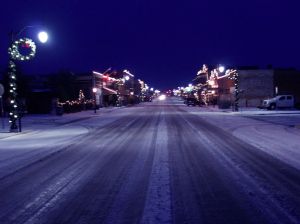 ---
Nocona Hometown Christmas (first Saturday in December)
Nocona decorates the downtown area for Christmas and the holiday festivities begin - complete with an appearance by Santa, a Christmas parade, family activities, a fish fry, and downtown carolers to get everyone in the holiday spirit. Lots of fun ways to celebrate the season!