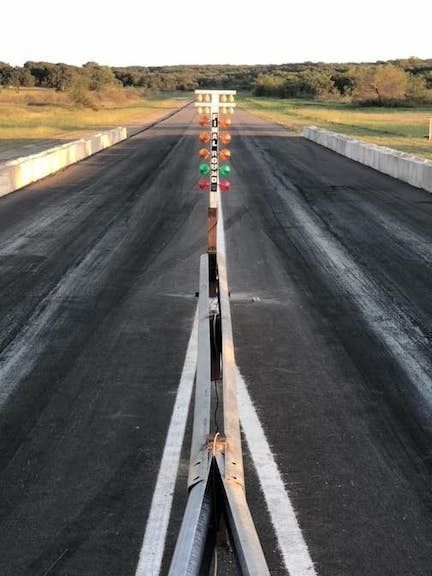 This non-profit dragstrip is an outlaw track that is owned and operated by the Nocona Gas Junkies. It all started when the Gas Junkies decided they needed a place of their own to hold racing events and it so happened that the Nocona abandoned airstrip became available for lease. "Everything just fell into place", stated Gas Junkies president Tony Sandoval. "We enjoy hosting events for individuals and area clubs compelling that competitive spirit." The City of Nocona helped work with the Gas Junkies to get this raceway up and running.
The 2500 ft. long strip is located at one Airport Road and US 82 (right outside of town). It's equipped with bleachers and concession stand. Come experience some grass root racing throughout the year!
Racing Dates 2022:
March 26, 2022    Asphalt Wars at Indian Valley Raceway
April 16, 2022       Street Car Throwdown
May 14, 2022       Clash of the Titans 2
June 11, 2022       Race
July 30, 2022        Chasin Benjis Armdrop
August 20, 2022    Race
Sept. 17, 2022      King of the Valley 3
Oct. 15, 2022        Truck Days
Nov. 5, 2022         TBD
Want more information? Contact Tony at (940) 841-1643 or go to the Noccona Gas Junkies Facebook Group!