The Portal to Texas History Training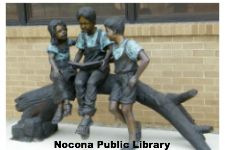 Join Dr. Ana Krahmer, Director of the Newspaper Digitization Unit of the University of North Texas Libraries as she shares the treasures available through the Portal to Texas History. She will discuss the many different ways to access the newly available copies of The Nocona News.
Click the links below for more information!