County Event Calendar
Saturday, February 23, 2019 - Sunday, February 24, 2019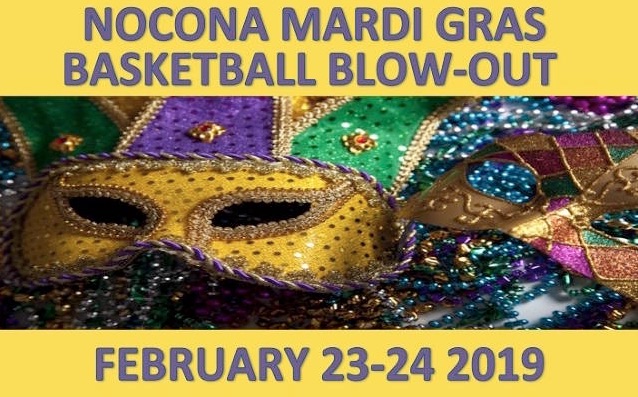 Location:
various courts in the area
Description:
All game schedules will be found by clicking the link below with live updates throughout the event.

Due to the Mardi Gras Nocona Style! events, a special feature this year will be a suspension of all games on Saturday between noon and 2:30pm so our players and parents can attend the Big Parade. Get ready to play some basketball, catch some beads and candy, and enjoy good fun, Nocona Style!