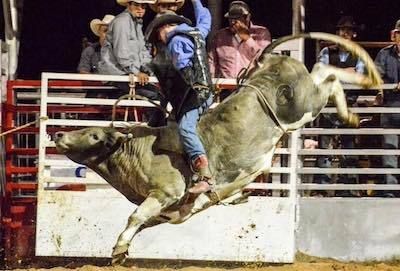 It's All About The Bulls!
16th Annual Nocona Bullfest, May 8, 2021
Chisolm Trail Rodeo Arena
Experience our western heritage with this exciting, family friendly event. There's something fun for everyone to enjoy – kids of all ages can travel back to the old west with pony rides, the popular Mutton Bustin' event, calf scrambles, donkey races, the ladies steer scramble, and more.