No U.S. Veteran should ever have to pay a fee to claim veterans' benefits and services, and these local offices can provide free assistance to any Montague County military veteran.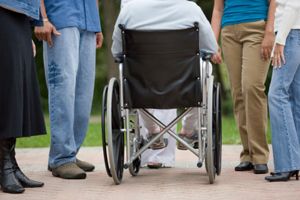 Montague County Veterans' Service Office
Fifty percent of the county's adult population is either a veteran or tied to a veteran. Located on the first floor of the Montague County Courthouse, the Veterans' Service Office provides free veterans' services and benefits assistance and guidance. View the beautiful Veterans' Monument at the Courthouse!
Colm Murphy
Veterans' Service Officer for Montague County
murph@co.montague.tx.us
(940) 894-6171

VFW Post 8558
The Veterans of Foreign Wars branch in Nocona provides veterans' services support and sponsors scholarship programs for area vets and their families.
100 Baylor Street, Nocona, TX
For more information call or visit their Facebook page.
(940) 825-4074

The VFW Auxillary
The VFW Auxillary is run by Jo Patrick.
Call at (940) 825-4047 for more information.