Nocona and the surrounding area offers strong educational opportunities - from the excellent public school system to area colleges.
Public Schools
Nocona ISD is TEA recognized, and has two campuses that provide education to approximately 900 students. Nocona Elementary and Head Start are located just south of US Hwy. 82, while Nocona Middle School and Nocona High School are on the north part of town. The central NISD office is in historic downtown Nocona, and there are a number of other facilities including Jack Crain Stadium, Bob Storey Baseball and Softball Complex, an agriculture farm, a media center, an auditorium, multiple gyms and practice fields, a large vocational building, and technology, maintenance and transportation facilities. The Nocona Indian's proudly offer football, volleyball, cross country, basketball, baseball, softball, powerlifting, track, golf, tennis and cheerleading. Other UIL activities include one act play and academic contests.

Nocona Independent School District
220 Clay Street - Nocona
(940) 825-3267
www.noconaisd.net
Prairie Valley ISD campus holds an Elementary School, and a Middle School/High School with an Exemplary rating with TEA. The school is located in the northern part of Montague County, with the Red River being its northern boundary. The District is a scenic blend of rolling hills and open prairie. It's important to Prairie Valley to provide a solid educational program, making their students lifelong leaders and problem solvers. Students are taught to use technology, and with a low student to teacher ratio, and a 1:1 computer to student ratio, the students are being well prepared for future careers. Known as the Bulldogs, this school participates in cross country, volleyball, basketball, tennis, track and golf. Other UIL activities include one act play and academic contests.

Prairie Valley ISD
12920 FM 103 - Nocona
(940) 825-4425
www.prairievalleyisd.net
---
Area Colleges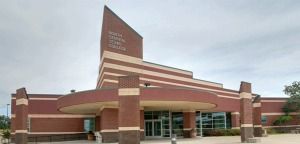 The NCTC Bowie Campus opened in January 2000 and has had a great impact on the lives of Montague County citizens.
810 South Mill Street - Bowie
(940) 872-4002
www.nctc.edu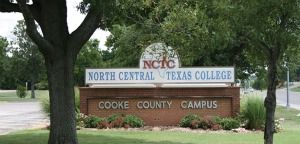 The Gainesville Campus of NCTC is the college's main campus, and has been at its present location since 1960.
1525 California Street - Gainesville
(940) 668-7731
www.nctc.edu

MWSU in nearby Wichita Falls offers a number of both undergraduate and graduate degree programs.
3410 Taft Blvd - Wichita Falls
(940) 397-4000
www.mwsu.edu

Vernon College is a fully accredited community college offering academic, career and technical education programs.
(940) 552-6291 
www.vernoncollege.edu
---
Online Learning
There's a number of accredited online degree programs that are available in many of the more than 365 post-secondary institutions in Texas:
www.accreditedonlinecolleges.org
www.onlinecollegesdatabase.org
www.affordablecollegesonline.org
http://www.discoverbusiness.us/education/online-mba/us/texas/