Nocona and the surrounding area offers strong educational opportunities - from the excellent public school system to area colleges.
Public Schools
Nocona ISD is Texas Education Agency (TEA) recognized with three campuses that provide education to approximately 900 students. Nocona Elementary and Head Start are located just south of US Hwy. 82, while Nocona Middle School and Nocona High School are on the north part of town. The central NISD office is in historic downtown Nocona, and there are a number of other facilities including Jack Crain Stadium, Bob Storey Baseball and Softball Complex, an agriculture farm, a media center, an auditorium, multiple gyms and practice fields, a large vocational building, and technology, maintenance and transportation facilities. The Nocona Indian's proudly offer football, volleyball, cross country, basketball, baseball, softball, powerlifting, track, golf, tennis, and cheerleading. Other UIL activities include videoing and photography competitions, one act plays and academic contests.

Nocona Independent School District
220 Clay Street - Nocona
(940) 825-3267
www.noconaisd.net
Prairie Valley ISD campus holds an Elementary School, and a Middle School/High School with an Exemplary rating with Texas Education Agency (TEA). The school is located in the northern part of Montague County, with the Red River being its northern boundary. It's important to Prairie Valley to provide a solid educational program, making their students lifelong leaders and problem solvers. Students are taught to use technology, and with a low student to teacher ratio, and a 1:1 computer to student ratio, the students are being well prepared for future careers. Known as the Bulldogs, this school participates in cross country, volleyball, basketball, tennis, track, and golf. Other UIL activities include one act play and academic contests.

Prairie Valley ISD
12920 FM 103 - Nocona
(940) 825-4425
www.prairievalleyisd.net
---
Area Colleges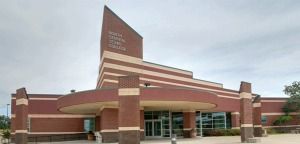 North Central Texas College- Bowie Campus
The 16,000 square foot, $2.196 million building opened in January 2000, marking a significant moment in the city's development. The beautiful structure is situated on picturesque property at the intersection of Mill Street and State Highway 287. The Bowie 4B, EDC, Bowie Economic Development Board, along with oil and gas industry partners then funded a 6560 sq. ft. expansion to the existing building accommodating a state-of-the-art training facility with a new library, a new Student Success Center, and new learning labs.
810 South Mill Street - Bowie
(940) 872-4002
www.nctc.edu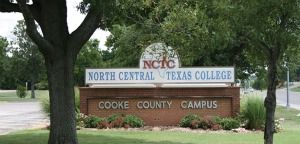 North Central Texas College- Gainseville
The Gainesville campus of NCTC is its main campus, serving as home to the central administration and governing board. The main campus serves all of Cooke County, of which Gainesville, Texas is the county seat and largest city. In its present location since 1960, the college district was created as a separate entity from the local public school district. Both the Gainesville and Corinth campuses are situated along the "Interstate 35 Corridor" that extends from the Dallas-Fort Worth Metroplex northward through Lewisville, Denton and points north along the route to Oklahoma City.
1525 California Street - Gainesville
(940) 668-7731
www.nctc.edu

Midwestern State University
MSU, in nearby Wichita Falls, is part of the Texas Tech University System. This 255-acre campus is nestled among the city's residential area and comprises 70 buildings, numerous playing fields, and an outdoor recreational facility near Sikes Lake. They offer several undergraduate and graduate degree programs.

3410 Taft Blvd - Wichita Falls
(940) 397-4000
www.mwsu.ed

Vernon College
This fully accredited community college located in Vernon and Wichita Falls, Texas offers academic, workforce, and continuing education classes.

(940) 552-6291
www.vernoncollege.edu
---
Online Learning
There's a number of accredited online degree programs that are available in many of the more than 365 post-secondary institutions in Texas:
www.accreditedonlinecolleges.org
www.onlinecollegesdatabase.org
www.affordablecollegesonline.org
http://www.discoverbusiness.us/education/online-mba/us/texas/