Boots & Gloves Museum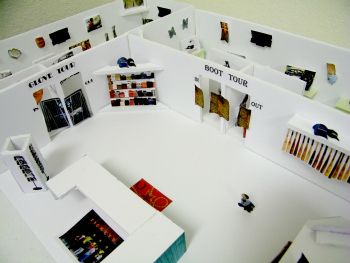 Coming Soon!
This new interactive museum now in the planning stages will focus on the rich history of leather-goods manufacture in Nocona. Visitors will tour the two different sections of the museum, which will feature Nokona Ball Gloves and the Montague Boot Company.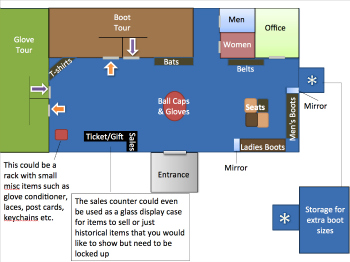 Ball Glove Tour:
The history of Nokona Ball Gloves will come alive with different stations showing the various steps involved with the making of a ball glove: the types of leather used, the clicker, sewing machine, and hot finger stations through the lacing table and the final fit.
Boot Tour:
The history behind the Montague Boot Company comes alive with displays for Justin Boots and Nocona Boots, as well as stations showing the manufacturing process itself: the types of leather used for boots, sewing machines, stitching machines, shaping, sole and heel construction.
Gift Shop:
Handmade leather products from both Nokona Ball Glove and Montague Boot Company will be featured, along with other western wear and baseball items.